Dyer Oil Graphics offers such a wide array of services, it is often difficult to explain to people exactly what all we do. To help with that, here are a few case studies to show you the different levels of service we have provided to our clients. For some of these clients, we created their logos and have completed dozens of projects for them saving them countless hours of time and lots of headaches. Others had a single specific problem that we were able to solve for them. Please take a look at these case studies and let us know how we can help make your job easier.
Boxer House Brewery • Pristine Pools • R.E.A.C.T.
Fringe Beerworks • Woods Smoked Meats • Leader One
BOXER HOUSE BREWERY
About Client
Boxer House Brewery is a home brewer who turned his hobby into a passion. He also happens to be a volunteer firefighter and owns two boxer dogs.
Objective
Although fairly new to the brewing scene, they still wanted to up their game at competitions while looking the part of a professional brewer.
Solution
We were able to seamlessly blend their two passions together with a unique and memorable logo. We developed both a full color and black and white version.
Result
Boxer House Brewery logo looks perfect on everything. We designed their competition display table that included a table cover and a one of a kind jockey box that looks like a firehouse. Stickers were designed so they could hand them out at tasting events. Pint and taster glasses were also made to show off the logo.
PRISTINE POOLS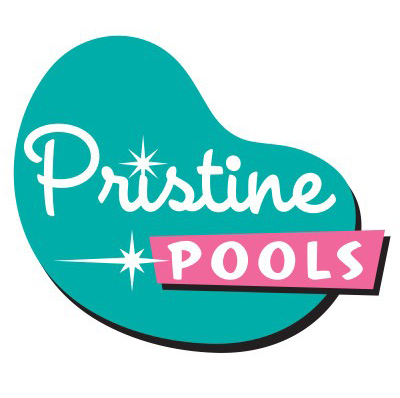 About Client
Pristine Pools is a small company that services and maintains pools for both residential and business. The company is new, but they have 20+ years experience. They always imagined themselves working on pools in paradise someday.
Objective
They were needing a logo and cohesive branding that they could use on flyers, t-shirts, car magnets, business cards, etc.
Solution
We started with the logo design that had a clean, fresh yet retro feel using cool blues and greens.
Result
They loved the logo and so we proceeded with business cards, t-shirts and a magnet for the work truck. They get compliments on their logo all the time, and we are so pleased with how everything turned out.
R.E.A.C.T. SELF DEFENSE
About Client
R.E.A.C.T. (Respond. Evade. Anticipate. Corporate Training) has created a new approach to self defense.
Objective
R.E.A.C.T. needed a full branding package and materials to present their new training at different conventions.
Solution
We created a logo for R.E.A.C.T. and then used the new logo across multiple products, including creating a full trade show display for them.
Result
The trade show set up has been a huge success, giving them a professional display that has help them gain several invitations to pitch to NFL teams.
FRINGE BEERWORKS
About Client
The first craft brewery in Downtown Lee's Summit, MO, Fringe Beerworks has been a ground breaker since they opened in 2016. Their flagship beer, Freshly Squeezed Grapefruit Wheat, helped catapult the taproom into a destination for locals and others who love craft beer.
Objective
Fringe needed art for all the new beers that they create
Solution
We work with them on an ongoing basis to fulfill their branding needs.
Result
We provided them with a full tent display in which they can use at all the beer festivals. Crowler coozies were made to be sold during the downtown festivals, a great way to get brand recognition. In addition, we designed custom beanies and keychains that they can sell in the taproom.
WOODS SMOKED MEATS
Woods Smoked Meats is an international award winning meat processing plant in Bowling Green, MO. The brand, Sweet Betsy from Pike, is how they label their outstanding products.
Objective
Increase brand awareness and refresh the Sweet Betsy brand logo.
Solution
We updated the Sweet Betsy logo which they were able to use on their delivery truck and building signage
Result
We provided updated can coolies in which they handed out to hunters when they dropped off their deer during deer season. In addition, we also found some economical pens that they love.
LEADER ONE FINANCIAL
About Client
.
Objective
.
Solution
.
Result
.